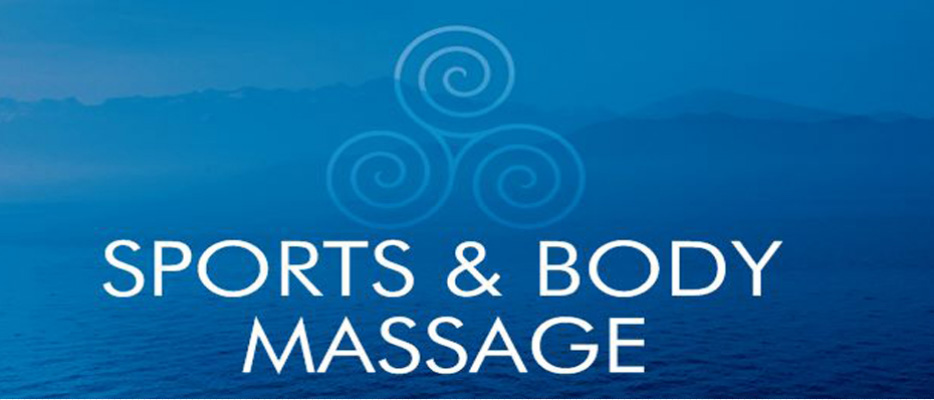 POLICIES
Siggy, Owner & Founder of Sports and Body Massage
By Appointment Only!
T's&C's Apply!
Siggy will abide by UK Government
and Governing Body Guidelines

Updated on 17/07/2020
Updated on 05/04/2021

Sports and Body Massage will have only pre booked massage appointments.
Please note due to the latest UK Government Guidelines, unfortunately, the toilet, will not be in use.
You must attend your massage appointment alone
Siggy will wear the required / full PPE. Including a disposable apron, a visor or / and a mask.....
You will be required to use hand sanitiser.
Siggy will have a mask for you to wear supine for £1.
Siggy may check your temperature upon arrival outside.
Contact Tracing Details collected and readily available if required. This will be at your first initial Consultation Form.
Please arrive to your massage on time; New Clients should arrive 10-15 minutes early for their first initial socially distanced Consultation Form.

However, when you book online here, an updated Online Booking form will be sent to you for you to fill out prior to your massage.

Or, your Consultation Form will be sent to you prior to your massage. Existing Clients should arrive 5-10 minutes early, sticking to the 1+ metre rule, where possible.
Please bring your own towel, if you require. Otherwise, Siggy will provide you with your clean towel and couch roll on the massage table, as always.
Please keep personal belongings to a minimum - and bring a bag to put them in.
Siggy has always been super thorough, but will pop in extra cleaning times, before and after each session to sanitise and disinfect the massage treatment room and surrounding areas and equipment.
Your water refreshment will be in a disposable cup.
Siggy will accept Online Bank Transfer. Card machine available, including contactless. No cash, if possible.
Siggy, as always, will send you confirmation and reminders prior to your massage. Including your follow-up.
Please be aware that Siggy will contact you with a Covid-19 screening questionnaire before your massage and Consultation Forms can be done before your massage, so that we can keep face to face contact timing to a minimum.
If you are feeling unwell, or have a loved one, or friend, who is feeling unwell; have been with in contact with someone who has had Covid-19; awaiting test results. Or, someone you are living with is vulnerable. please re-arrange your Sports and Body Massage.
Please inform Siggy when you have had, or are having your first, and / or second Covid-19 vacinnation dose!
Please note due to the laest UK Government Guidelines, unfortunately, the toilet, will not be in use.
*Please notify me of any allergies or sensitivities to aromas or ingredients when you schedule your appointment.
New Clients should arrive 10-15 minutes early for their first initial Consultation Form, and Existing Clients should arrive 5-10 minutes early. This allows you the time for a relaxed and unhurried experience — Time for parking, (if needs be! Please scroll to the bottom of this page for more information!) filling out your first initial intake form, which must be filled out prior to having your massage.
This is so that your appointment begins , and ends at its scheduled time.
Siggy treats you as an individual and your personal data with the utmost respect. Siggy abides by GDPR!
All information remains strictly confidential.
Informed Consent:
Prior to each massage session, the treatment plan will be discussed with you. At your first visit you will be asked to sign the treatment consent form stating that you have read the information, and agree to comply with massage therapy policies and procedures. Clients who Siggy has not seen for at least a year, may also be asked to fill out this form.
As the client, you will be in full knowledge of what is involved throughtout your massage session and with your consent, be massaged with the following condition/s, willing to proceed with the massage, finally signing the following Disclaimer in your Consultation Form. Siggy will keep every Consultation Form confidential.
All Sports and Body Massages are for your healing, wellness and therapeutic journey in nature. Sports and Body Massage sessions have zero tolerance for any inappropriate remarks or behaviour made by you (the client) whatsoever. This will not be tolerated and will result in further action being taken, including immediate termination of your session booked. You will be liable for your full payment of the scheduled time and denied future service.
All clients must be 18 years of age or older.
Existing and New Medical Conditions:
It is the responsibility of the client to keep Siggy, your massage therapist informed of any medical treatment currently being taken, and to provide written permission from the physician, chiropractor, physical therapist, etc. That the massage may be continued.
The client must also keep Siggy, your massage therapist informed of any changes in health conditions.
**Siggy doesn't diagnose and does not claim to be a medical doctor, psychologist or licensed nutritionist and she recommends that any addition of herbs and supplements and/or change in your diet (and in some cases, receiving bodywork) be approved by your personal physician.

Sports and Body Massage's doors will open soon! [Scope Of Safety Procedures] With new guidelines and procedures, regarding Covid-19 within the near future to be popped into place, and practice. Please be patient with Siggy. Thank you!

Need to cancel your appointment? No problem!
Sports and Body Massage understands that unanticipated events happen occasionally in everyone's life - Mother Nature, business meetings/deadlines, traffic and illness are just a couple of reasons why one might consider cancelling their massage appointment. Including this Covid-19, for example.
- - If this happens don't stress, simply contact Siggy as soon as you can and reschedule.
At Sports and Body Massage, 24 Hour Cancellation Notice is required for all appointments scheduled. This allows the opportunity for someone else to schedule an appointment.

Re-Book your Sports & Body Massage.........
If you cancel in less than / within 24 hours, you accept the responsibility and are subject to a Cancellation Fee amounting to the cost of the scheduled treatment, as that time was reserved just for you. No full or partial refunds will be given.
Siggy takes that commitment to you seriously and requests the same in return. Appointment times have been arranged specifically for you.
Anyone who either forgets or consciously chooses to forgo their appointment will be considered a "No Show" and will be charged for their "missed" appointment (or fail to contact me at all) future service may be denied.
If your massage is pre-paid, same policy applies. If you arrive late, your session may be shortened in order to accommodate others whose appointments follow yours. Depending upon how late you arrive, Siggy will be determined if there is enough time remaining to start your treatment.
Siggy will reserve the right to cancel and refill all massage appointments, if you are up to 10 minutes late, or longer for the massage treatment you have scheduled. This will shorten your massage and will cut into your time on the couch.
In special cases, and when my schedule will allow, I may be able to accommodate a partial or full appointment. This will be at our discretion and only with proper, advanced notification of your late arrival. The original reservation fee will be charged. No full or partial refunds will be given.
If you need to re book, you have 7 days! However, if you do not re book within 7 days, 'no-show' or 'miss' your Sports & Body Massage, future service will be denied until payment for that service is made. Your service must be paid before/at your new reschedulded Sports and Body Massage. Again, your appointment time has been arranged specifically just for you.
Out of respect and consideration for Siggy, and other massage clients/customers, please plan accordingly and be on time.
If my schedule allowes it, sometimes I have same day openings to be scheduled in advance. Reach out to see my availability! (No walk ins!) These policies above, also apply to same day appointments, made upon request.

Payment in full is required to book an appointment.
Forms of payment are accepted by Cash or Card. Sorry, no cheques.
No full or partial refunds will be given.

Please inform Siggy at the time of your booking, if you are driving and would like a Resident Visitor's Permit, valid for 2 hour's only.
Thank you kindly for your consideration!